Kosher-Certified Products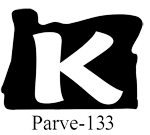 Steviva Brands, Inc. understands that kosher-certified products are important to many of its independent business owners and consumers. Therefore, many of the products manufactured by Steviva Brands are certified kosher by Oregon Kosher, the premier kosher certification agency in the Pacific Northwest.
Oregon Kosher is a non-profit organization dedicated to promoting Kashrus, the set of Jewish dietary laws, through education, research, and supervision.
The certification of kosher or non-kosher, which is the guarantee that the food meets kosher requirements, depends primarily on two variables: the source of the product ingredients and the caliber of the production equipment.
Steviva Brands manufactures its products in state-of-the-art facilities with the highest quality controls. These factors contribute to achieving kosher certification and to the uncompromising quality of the entire family of Steviva Brands products.
Steviva Brands provides kosher bulk ingredients to food manufacturers. These ingredients include the following:
Fructevia - Stevia Sweetener -   Download Brochure


Steviva Blend - Stevia Sweetener -  Download Brochure


Steviva Blend Fine Powder - Stevia Sweetener --  Download Brochure


SteviaSweet 96-60 - Stevioside 95% -  Download Brochure


SteviaSweet RA98 - Rebaudioside A 98% - Download Brochure


Non- GMO Erythritol
Non-GMO Crystalline Fructose
Fructooligiosacharides/FOS/Inulin
Xylitol
Yerba Mate
Stevia Leaves