Our Commitment to Sustainability - Making The World a Sweeter Place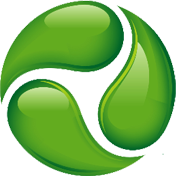 Mission
Our mission at Steviva Brands, Inc. is to care for the world we live in, from the products we manufacture to the ways in which we give back to society. At Steviva, we strive to set an example for environmental leadership and responsibility, not just in the world of consumer goods, but globally.
Sustainability and Carbon Neutral Vision
Steviva believes there is no responsible alternative to doing business other than through environmental sustainability. At Steviva, we also believe that profit and environmental responsibility will increasingly work together as more industries realize "nature works" for both sustainability and the bottom-line.
At Steviva, we view the sustainability challenge as one of protecting biodiversity. We believe that the following issues are the main threats to biodiversity:
Global climate change
Water pollution
Loss of species and habitat destruction
Air pollution
Toxins in the environment
Waste generation
Action Plan
We support values that cultivate a sustainable economy and culture. We find inspiration for doing so in nature, and believe that nature should not merely be cherished and protected, but also should be emulated as a model of sustainability.
As part of Steviva's commitment to sustainability we implement the following:
Protection of the Biosphere:  All of Steviva's fleet vehicles operate on alternative fuel sources.
Sustainable Use of Natural Resources: All of our packaging is recyclable, and our facilities run on natural green power.
Reduction of Waste: The majority of Steviva's records are digitally stored, thus reducing paper usage.
Energy Conservation: Energy efficient lighting has been implemented.
Spreading the Love
Our employees, distributors, affiliates, and suppliers are encouraged to implement Steviva's commitment at their individual levels through:
environmentally preferable business operations in on-site daily life;
innovative research and development processes that promote the use of environmentally preferable raw materials, components, and other natural resource inputs;
education and outreach programs that raise awareness about and offer solutions to environmental challenges; and
community service and philanthropy that supports Steviva's commitment to a sustainable planet and the protection of biodiversity.
We are committed to working toward these ends by expressing our values and serving as agents of change in our workplaces, with our families and friends, and in our communities (by jonas). We believe that the microscopic actions of single individuals have the power to change the course of human civilization.
Each Steviva employee will practice an individual commitment to sustainability and environmental responsibility in the workplace. We aim to help steer society in a more sustainable direction for our benefit and the benefit of generations to come.


Thomas J. King
President
Steviva Brands, Inc.