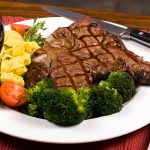 It seems that not a day goes by that doesn't bring another report about the "demise" of the low-carb diet. Sometimes it seems the time has come and gone for eating a high-protein diet. I have been eating low-carb for almost a decade now, and since my medical tests indicate that I am quite healthy, I'm unlikely to give up on a nutritional program that has had such a positive effect. The millions of you who have discovered weight loss without hunger, improved health and abundant energy aren't going to suddenly say, "Wow, I guess low-carb isn't trendy anymore. Guess I'll go back to eating Krispy Kreme."
What has worn off is the apparent newness, the shock value, after years of low-fat/high-carb propaganda, of discovering that a diet that is unafraid of fat can and does cause weight loss and improved health. But was low-carb really a "fad diet" to begin with? The low-carb hype is dying down. The folks who look at a "diet" as something they go on for a few weeks before their high school reunion, and then abandon, are moving on. I think we'll see less of people identifying a particular program they're on and more of people simply realizing that basing their diet on fat-free pasta salad is a bad idea.
It is really important to increase your water intake as you increase your proteins and reduce carbs. It will take a lot of pressure off your kidneys and liver. What I suggest is adding the juice of half a lemon to 32 ounces of water with a sprinkle of Steviva Brand Stevia Powder. Aside from being less than 2 carbs, you will get the health benefits that the stevia provides along with the vitamin C and electrolytes that lemon have. You can substitute limes for lemons if you get bored. Click here to order stevia powder.
If any of you have a web site that you would like to promote Steviva Brand products on, we have a great affiliate program that will pay you a 15% commission on every sale. Please sign up here. We have affiliates making thousands per month. Why not join?
If you have questions about our products we highly recommend going to our Frequently Asked Questions pages or searching our resource center. Our resource center contains hundreds of links to a variety of sites that contain information regarding stevia, low carb, health and more. Check it out!
Have you missed out on one of our newsletter? Please go to our Newsletter Archives and you can read all our past issues.
Thank all of you for your patronage and have an excellent day.

Thom King
President
Steviva Brands, Inc.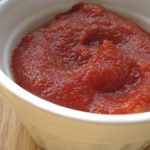 Sugar Free Low Carb Ketchup
Serves: 13
Carbs Per Serving: 4.0 g
Prep Time:<15 minutes
Skill Level: Easy
Ingredients:
1 Small Can Of Tomato Paste
2/3 Of A Can Of Water
1/3 Can Of Plain Vinegar
Salt To Taste
1-2 Tbl Sp to taste Steviva Brand Stevia Blend or a very small dash of Steviva Brand Stevia Powder
Garlic Powder
Onion Powder
Pepper
Dash of Tabasco Sauce
Instructions:
Simply mix up all your ingredients well in a bowl.
Cover and store in the refridgerator. It may gel a bit but simply stir.
It's great on burgers or in meatloaf.
Try All Natural Steviva Brand Stevia Blend and Steviva Brand Stevia Powder!
Helpful Articles