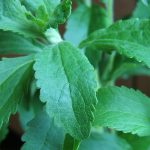 The typical individual consumes between 90 - 180lbs of sugar annually. That can add up to almost half a pound per day for adults and children! Not to mention that besides sugar retreats like donuts, desserts, and soda pop, that sugar is also hidden in most processed foods like bread and condiments. This enormous consumption of sugar, is a great detriment to our health and is largely contributing to many chronic illnesses, obesity, diabetes, heart disease, high blood pressure, high cholesterol, and death.
We experience tremendous effects of sugar, even as children. Sugar contributes to tooth decay when consumed in great portions. The bacteria in our mouth that causes plaque feeds on the sugar source and makes the sugar stick to the teeth in a way which saliva cannot flush. In addition, sugar results in difficulty of focusing, hyperactivity, and crankiness in children. Also sugar can increase cholesterol, decrease immune function, cause gastrointestinal problems, cardiovascular disease, premature aging, overgrowth of yeast, and more. There are vast array of adverse health effects of sugar, however. In this present day there are healthier options for children and adults alike.
Alternatives to Sugar and Artificial Sweeteners
Agave nectar- Agave nectar has been found to be effective, natural sweetening agent. Although it possesses fructose, it is a different type of fructose and what is found in processed food or high fructose corn syrup. It is also friendly when used with the low glycemic index and can aid in weight loss as this food will be less likely to convert to fat in the body.. The negative side to agave nectar is that it consists of more calories, although it is about 40 times sweeter than sugar.
Stevia- Stevia has grown exceptionally popular in the last decade, and it is among one of the most beneficial natural sweeteners that exists. It poses no health risks, contains no calories, is compatible with the local axing the index, regulates blood sugar, does not contain any carbohydrates, and is 300 times sweeter than cane sugar. It has been linked to lower blood pressure, suppress appetite, and increased longevity in life. This natural alternative is inexpensive, easy to access, and a great weight loss aid.
Sugar can be replaced by many alternatives, however, these alternatives are not always healthy options. Take aspartame, sucralose, and high fructose corn syrup for instance, these sugar replacements have been linked to a vast array of problems. However if you take the newest natural sugar alternatives into consideration, you will find that these sweeteners do not have the ramifications for other artificial sweeteners do. Instead, natural sweeteners such as agave and Stevia pose fewer health risks, and are beneficial for health in many ways.
Replacing sugar in your diet can be arduous. The best way to approach this is to reduce your intake of processed foods that have a high sugar content and use natural sugar alternatives such as Steviva and Agave to improve your well-being, energy, and overall health.
Helpful Articles