saving your friendly flora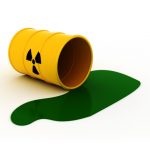 Despite advertisements stating "Made from Sugar, so it Tastes like Sugar", which attempt to confuse consumers, Splenda® is not natural and contains no elements of natural sugar. You may also be surprised to learn that Splenda® contains chlorine. Yes, the same chlorine that goes in swimming pools. And here's the worst side effect:
Just like chlorine kills off micro-organisms in swimming pools, Splenda® and sucralose kill off healthy bacteria that lives in your gut -- healthy bacteria that is vitally important to virtually every aspect of your health.
Recently, a study at the University of Duke confirmed this very finding. Not only is sucralose a heavily-processed, chemical artificial sweetener, but it's also damaging to your gut health, which goes on to affect every other aspect of your health.
Here's a direct quote from that study:
"Splenda® suppresses beneficial bacteria and directly affects the expression of the transporter P-gp and cytochrome P-450 isozymes that are known to interfere with the bioavailability of nutrients. Furthermore, these effects occur at Splenda® doses that contain sucralose levels that are approved by the FDA for use in the food supply."
Did you know that over 80% of your immune system finds its home in your gut? In fact, there are more than 100 trillion living bacteria in your gut that control many aspects of your health, and due to things like the ingestion of artificial sweeteners like Splenda®, most folks have created a massive bacterial imbalance in their body.
A recent study revealed that unhealthy gut health can lead to insulin resistance and obesity. What can you do?
Cut out the sugar! Bad bacteria like to feed off of sugar and refined carbohydrates, while our good bacteria feed off of fruits and vegetables.
Eat plenty of fermentable fibers (starches like sweet potato, yam, yucca, etc.)
Eat fermented foods like kefir, yogurt, sauerkraut, kim chi, etc., and/or take a high-quality, multi-species pro biotic.
Take a pro biotic supplement containing Lactobacillus and acidophilus.
Here's to getting your gut back into sync.
Helpful Articles