The results speak for themselves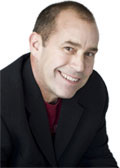 Carb conscious diets are diet programs that are designed to promote weight loss while at the same time attempting to restrict the consumption of high glycemic carbohydrates. The idea behind a low carb diet is that the consumption of high glycemic carbohydrates is linked to obesity and increased insulin levels. Some nutritionists share various opinions regarding the validity and safety of a low carb diet, while others rely on the seemingly strong evidence that lends truth to the claim that a low carb diet can actually promote weight loss.
A good low carb diet is specifically geared toward eliminating or reducing the foods that contain sugar, grains and starches. Because each of these products are categorized as high glycemic carbohydrates, they are replaced with various other foods containing increased levels of fat and protein. Many dieters include vegetables as part of a healthy diet and even though they too are considered to be carbohydrates, vegetables are healthier than grains.
There are two sides to the low carb theory, however, with individuals who oppose and those who agree with the approach. Specifically, those opposed to the use of a low carb diet may recognize the risks and possible side effects, including headaches, fatigue, nausea, dizziness and/or dehydration. Some believe that the replacement of cholesterol and foods high in saturated fat my increase the risk of developing heart disease. There are also some concerns that kidney problems may ensue as a result of the organs becoming overworked, but there are no scientific studies to support this theory as of yet.
Over the past 10 years studies have reviled that low carb and low glycemic diets are effective in affecting weight loss. And you can do this safely by adding fibrous food or supplements to your diet as well as copious amounts of water. Water helps wash out the fats and proteins that build up in your system. Seriously, don't forget to drink plenty of water! What I suggest is adding the juice of half a lemon to 32 ounces of water with a sprinkle of Steviva Brand Stevia Powder . Aside from being less than 2 carbs, you will get the health benefits that the stevia provides along with the vitamin C and electrolytes that lemon have. You can substitute limes for lemons if you get bored. click here to order.
Have a sensational week!

Thom King
President
[email protected]
Steviva Brands, Inc.
Helpful Articles