important health screening you should be considering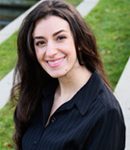 Today can be gleamed at as the first day of the rest of your life, the turn of the calendar and a new page and start for you! What story do you want to be written for yourself in 2012? Are  you making some healthy new years resolutions, taking into account your mind, body, and spirit? Wherever you are at in life, your health is the most important thing you have and here we are suggesting some general health screenings to be proactive and preventative. This list is to be used as a guideline, but as always check in with your doctor, to see what is right for you. In the United States, health insurance companies are now required to cover preventative exams. [1]
Health Screen Recommendations
Birth to Age 12: Both Males and Females starting at birth should be getting wellness checks to ensure that growth and development is happening at normal times, this includes blood pressure in the toddler years, as well as vision, hearing, and yearly dental exams. Starting at age 6, routine physical exams should be taking place, and during adolescence blood work should include screenings for anemia and cholesterol baseline. [2]
Age 13 to 30
Males: testicular exam, both by physician and learn to do monthly self exam

Females: monthly self breast exam. Age 21 or sooner if symptomatic pelvic/Pap smear, or within 3 years of first sexual activity and every 2-3 years thereafter. [3]

STI/HIV (sexually transmitted infection) testing upon start of activity.

Skin cancer screenings as needed

Diabetes screening as needed
Men age 50+ [4]  in addition to above:
Colon cancer screenings, consider Vitamin D testing

Prostate cancer screenings

Abdominal Aortic Aneurysm screening (age 65-75 with history of smoking)
Women age 30+ [5]  in addition to above:
Thyroid screening, consider Vitamin D testing

Age 40-65 Mammogram and Bone Mineral Density

Age 50 Colon cancer screenings
Your health is a combination of genetics and lifestyle, a phrase once heard by a doctor is "genetics loads the gun, but diet and lifestyle pull the trigger." Make sure that you take care of your body the best you can, and the rest will take care of itself. Wishing you a healthy, happy, and prosperous 2012!
[1] http://www.usatoday.com/money/industries/health/story/2011-12-31/preventive-care-confusion/52272518/1
[2] http://www.usfhp.net/pdfs/ChildhoodScreenings.pdf
[3] http://www.womenshealth.gov/publications/our-publications/fact-sheet/pap-test.cfm
[4] http://www.usfhp.net/pdfs/RecScreeningsMen.pdf
[5] http://www.usfhp.net/pdfs/RecommendedScreeningsWomen.pdf
In Good Health & Beauty,
Dr. Alisha Moadab, N.D.
Soleil Medical Spa

Dr. Alisha N.D.
Helpful Articles