mooove over milk here's five nondairy sources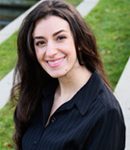 This magnificent mineral is the the most abundant in our human body. Calcium is used for more than just helping make strong bones, it helps with the function of muscles and nerves, keeps the heart pumping (a big muscle), helps with the production of hormones, blood clotting, and blood pressure. Other vitamins also need calcium to get absorbed such as iron and B12. Further, calcium is dependant on vitamin D for optimal absorption.
Do you think you may be deficient? If you suffer with skeletal problems, such as osteopenia, other hypertension, insomnia, or menstrual cramps, you may want to take a closer look at your calcium intake. However, also look at the things you may be doing that are lower your calcium, such as high caffeine, sugar, of soft drink intake.
Your goal per day is 1,000mg, but have you wondered how you can achieve that? Here's a few foods that can add in your daily diet. Your 5 non dairy sources are: vegetables, fruit, nuts, fish, and legumes.
1 cup raw kale: 90mg
1 navel orange: 60mg
1 oz of sesame seeds: 280mg
1 oz of sunflower seeds: 50mg
1 oz almonds: 80mg
3oz salmon: 180mg
½ cup of white beans: 100mg
1 cup of arugula: 125mg
1 cup cooked broccoli: 180mg
This would total 1,145mg! Consider taking the seeds and grinding in with a protein shake, or sprinkling them on a salad with the rest of your veggies and salmon.
Take action today and do a calcium check on yourself and make sure you are getting enough of this magnificent mineral!
In Good Health & Beauty,
Dr. Alisha Moadab, N.D.

Dr. Alisha N.D.
Helpful Articles