planning the perfect ride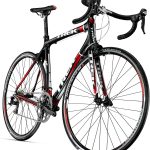 There are many variables to consider when charting your cycling course. Some of these are: whether or not you are using a trail or taking one of your Trek bicycles on a road way, the condition of the trails or road, the weather, type of terrain, your abilities and length of ride.
As a beginner, whenever I charted a longer ride, I taped a small note in the middle of my handle bars to remind me of the directions, especially if the route was new to me. And, just to be safe, I always made sure someone else knew my plans when I went riding alone.
If you are riding on a trail, you can get a copy of the trail map to look over. It will have a legend explaining any hazards, distances, types of terrain and any obvious obstacles you may encounter. Most bike trails are fairly safe and you're likely to see other cyclists if you run into trouble.
Now let's say that you are planning a road ride. Your best option here is to access Google maps and select 'terrain.' This will show hilly and flat. Enter a place to finish and under options select 'walk.' A route will be charted out for you to bike. Make sure you keep in mind that there may be biking paths along this route as well.
Here are a few more things to consider when charting your course.
Road conditions are very important. In some cases, you can find out on-line the current condition of certain roads. If you know some roads are bumpy as heck, try and stay away from charting your course along them. I'm sure you know what happens if you hit one of those potholes with your bike. OUCH!
Road Closures also need to be considered. When charting your course try to avoid road closures that are set. For instance, certain sections of roads may be closed from 6 pm to 6 am for work. Or the road may be closed for organized rides like the American Diabetes Tour de Cure. It really is no fun getting part way into your course and realizing you have to change it or head back. Plan ahead as best you can.
Construction is also problematic when charting your bike course. These areas are not only inconvenient, they are very dangerous. Unfinished roads have all sorts of debris, not to mention an uneven surface. It may be OK for a car to go through but on a bike you may do a face plant.
Make sure you are aware of hills and valleys as they will affect your timing. If there is a lot of hill climbing you will likely want to shorten your distance.
Traffic and lights also need to be considered. It's not much of a work-out for you if you are stuck in traffic at a light or stop sign every few minutes. If possible avoid the traffic and stick to roads that are straight through.
Common sense when it comes to weather is required. If there is a torrential down pour and the wind is strong enough to blow your roof off, you better reconsider going for a ride at all. If the weather is wet and cold, you may want to stay away from bridges that may ice over. The last thing you want to do is hit ice on your bike.
If you keep these ideas in mind when charting your course, you'll have a much better chance of experiencing a great ride. When it comes to cycling routes, a little research goes a long, long, way.
Don't have a bike? Register to win a Trek and get $10 to use in the Steviva Store: http://www.steviva.com/news/trek-bike-sweepstakes/
This information and other information on this site is intended for general reference purposes only and is not intended to address specific medical conditions. This information is not a substitute for professional medical advice or a medical exam. Prior to participating in any exercise program or activity, you should seek the advice of your physician or other qualified health professional. No information on this site should be used to diagnose, treat, cure or prevent any medical condition.
Helpful Articles