partnering up for the perfect ride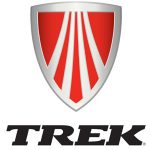 The crazy world-wide web provides lots of sources to find cyclists to ride with you. Many different sites have cycling groups, blogs and discussions where you can find others that share your passion for riding. One I found particularly useful has been MeetUp.com. There are thousands of groups at each level of enthusiasm and experience. If meetup.com does work for you, here are a few others that you may find helpful:
Local Gym - It makes sense. Here, you're more likely to find a group of cyclists that meet regularly to become one with the pavement. If not, it would be a great opportunity to start a bike group or find someone who would like to join you on your cycling adventures.
At Work - Another great spot to find someone to ride with is your place of employment. I'm sure you can convince a few people to skip out with you during lunch break for a quick ride. Or better yet, find a time before or after work to get a longer ride in. There's nothing but good with this idea.
Friends/Family - Have you thought about asking any of your friends or family? Maybe you could convince them if you picked up a couple of brand new Trek bicycles. Surely you've got a sister, brother, aunt or uncle that has been complaining about not being in shape. This is your chance to help them get moving!
Locating Local Races - By participating in local races, you are bound to run across a few people to ride with. The hugely popular American Diabetes Tour de Cure is a great place to start. This cycling benefit is held in over 80 cities annually. Upon registering, there may also be some information on bike groups in the area. There are always people looking to get in some extra cycling.
Local Groups - Your city will have lots of local groups that are bound to have people that like to cycle. Search them out and you will have your pick of the lot.
Bike Shops - Shops always have information on people who are passionate about biking. Normally, you can find a group and connecting up with a few groups will lead you to many different cycling partners.
If you are passionate about riding, you will find cyclists that share this feeling. By using the sources above, you will be able to locate great people that enjoy zipping across the pavement just as much as you do.
Imagine...having fun, creating friendships and getting fit. Life really is good!
Helpful Articles