what is it and what it can do for you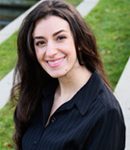 Functional Medicine is now like a coined term that references a type of medicine that addresses optimal health versus disease states. Part of functional medicine includes a doctor viewing blood work with this same lens, so to speak. That the doctor doesn't just see that a lab value is "within normal range", but rather looks at the lab value and asks is this optimal, or is this heading in a pathological direction, i.e. on the brink of diabetes. This type of medicine really puts "health" back in "health care" vs "disease care."
Part of the principles of functional medicine includes addressing what are referred to as the core clinical imbalances, which arise from malfunctions within this complex system and include :
Hormonal and neurotransmitter imbalances
Oxidation-reduction imbalances and mitochondropathy

Detoxification and biotransformational imbalances

Immune imbalances

Inflammatory imbalances

Digestive, absorptive, and microbiological imbalances

Structural imbalances from cellular membrane function to the musculoskeletal system
Functional Medical doctors include all types, DC'sMDs, NDs, and FNP. These practitioners educate their patients on healthy lifestyles that focus on prevention and changing physiology to promote healing and wellness. Most people get annual check ups, and part of that includes basic blood work to evaluate how your body is working. A functional lab interpretation can let you know if you are dysglycemic, B12 deficient, dehydrated, and more. The body gives you these signs and symptoms and it just takes a person educated at reading these to pick up the cues to evaluate if it is heading in the right direction, or if changes need to be made. This type of work can catch future problems before they become an actual disease states, and thus out of the normal lab ranges.
Remember, your health is ultimately up to you. You have the power to make changes and choose a doctor who listens to your concerns, educates you, and takes a proactive approach. An ounce of prevention is worth a pound of cure!
http://www.functionalmedicine.org/about/whatis.asp
In Good Health & Beauty,
Dr. Alisha Moadab, N.D.
Soleil Medical Spa

Dr. Alisha N.D.
Helpful Articles