five healthy at home tips to keep you tip top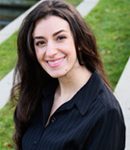 Have you heard the saying, health is in your own hands? Or did you just trust your doctors to know what's right for your body? Doctors are first and foremost a teacher to you. To educate, empower, and enhance your bodies function and response to what you do with it, including the genetics that made you, and environment you put yourself in. The latin word, docere, is where the word doctor is derived. Some doctors want to not only teach you how health is achieved, but also gained and more so, maintained. Naturopathic doctors (N.D.), Medical doctors (M.D), Chiropractors (D.C.'s) and other allied health professionals are creating a paradigm shift in our healthcare system.
Answer this question, do you do what your doctor says, as in what he or she says is good for your health? Do you do your homework for health? That is breathe, eat, and move properly? Are you a human being or a human doing? Do you think your health is important? To you or your loved ones? Have you ever wondered what would happen if you didn't have your health?
Depending on your answers to those questions, you may decide it's time to make a change, in your heart for what matters most. Here are your 5 heart health tips to live a positively passionate life:
1. Love: Yourself and others, it makes the world go around. This is not only an action, but a way of thinking. Only tell yourself loving things about yourself, and speak the same about others. express
2. Diet: Try consuming food as if you were a hunter and gatherer, meaning plenty of vegetables, fruit, nuts/seeds, and meat sparingly but matching your protein requirements daily.
3. Exercise: Combine resistance and cardio for optimal performance of your body temple. At one time we were made to run from the tiger, lion or other predictor. Now we fall into being sitting prey by not creating the time in our life needed to move it!
4. Emotions: The heart is not only a functioning organ in the physical sense, but has a spiritual side and needs to express feelings that are held inside it. If these feelings or emotions don't get expressed that can be toxic and create an energetic disturbance.
5.Experts: See a preventative Cardiologist, such as Dr. Mimi Guarneri author of The Heart Speaks or Dr. William Davis author of Wheat Belly .
Your health is in your hands, but at times it may matter more to your loved ones, and if they are asking you to make some positive changes, if you can't do it for yourself, do it for them!
The I in illness is isolation, and the crucial letters in wellness are we. ~Author unknown, as quoted in Mimi Guarneri, The Heart Speaks : A Cardiologist Reveals the Secret Language of Healing [1] [1] http://www.quotegarden.com/health.html
In Good Health & Beauty,
Dr. Alisha Moadab, N.D.
Dr. Alisha N.D.
Helpful Articles