tracking your success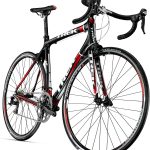 How do people measure themselves? Well, we do it through our achievements. From the first time we nervously jumped off the diving board, to the number of hours you biked on your Trek bicycle last week. Since 'seeing is believing' is true for most people, a cycling journal makes perfect sense to get the most out of your rides. It doesn't matter whether you are just beginning to cycle or if you're a seasoned veteran. Journaling your cycling experiences is both exciting and helpful. Sometimes when the going gets tough, to see just how far you've come since day one, is enough to lift your spirits and your appreciation of cycling.
When journaling, it's important to keep it real. Make sure you include personal observations. Otherwise it will just be like a recording. Write down how you were feeling. What mood you were in. What you ate and your energy levels. Include interesting things that happened during your ride. For example, you may have had to stop and let a bunch of cows cross the road. Don't laugh! It happened to me. Whatever happens, make sure you write it down.
Later when you look back on it, these journals may help you improve your rides. Or you may have a great article for a magazine. You just never know!
Personally, I use my cycling journals to figure out which types of rides are best for me. By noting what I ate, my energy levels, the weather and my time and distance I am able to understand what works for me when it comes to cycling and how to make myself better.
If you really get into journaling and want to share your experiences with others, you can do it on-line. You could create your own cycling blog but there are lots of cycling groups you can join to do this. You'd be surprised how much you can learn by sharing your stories with others. Whether you enjoy biking on your own, or prefer to challenge yourself with others by entering rides similar to The American Diabetes Tour de Cure, journaling your cycling experiences is an amazing part of cycling. It's a great tool to discover methods to improve yourself and your biking skills, one pedal at a time!
Helpful Articles