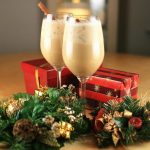 Family traditions are, unfortunately, one of the great casualties of modern times. As families become more fragmented and disconnected, there is less time and opportunity to enjoy the simple traditions that were once a natural part of family life. Modern households often have a TV and/or computer in every room, so even a small ritual like all sitting down to watch a favorite program may just not happen any more.
Christmas should be a time for family traditions, but it's not necessary to restrict traditions to the holiday season. Sometimes holiday festivities are a good way to kick start traditions that can become seasonal favorites or that can be incorporated into family life year round.
Twenty first century family life looks a lot different than it did fifty, or even twenty years ago. Parents' hectic work schedules may mean that eating as a family, taking a family walk, or going on a day trip are sometimes impossible. Family vacations require military style planning to get everyone together and Christmas, once a holiday awash with loving, meaningful, family traditions, all too often involves a painful and complicated process of trying to balance which of two estranged parents gets the biggest slice of their kids' time and attention over the holiday season.
Many of us remember and miss the little rituals that formed the basis of our own childhood, yet don't see a way to fit them into a life that is so different from that of our parents when we were growing up.
Family traditions can be a way to reconnect and create a much needed sense of belonging, and for those no longer part of a "traditional" family set-up, setting traditions can be even more important. Traditions don't have to be time-consuming either, although it's worth taking a moment right now to think about the fact that spending time together is what family traditions are all about. If you can't set aside at least a little time to create some meaningful traditions, you probably really need to re-assess your priorities.
Helpful Articles