five ways to slim down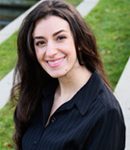 As you know weight loss is often a common thing at the start of a new year, it is a clean slate to leave old patterns behind and start healthier habits. Thinking about body composition v.s. weight loss can be more empowering. Body composition refers to the amount of body fat percentage compared to lean muscle mass. Muscle weighs more then fat, so it is possible that one is not loosing weight on the scale numerically but achieving a healthier body composition. The BMI (Body Mass Index)  is often used to make a calculation if an individual is under, normal, or over weight, or obese. This can be slightly faulty for the person who has a greater muscle mass, with the possibility for example of categorizing a former athletic gymnist as overweight. However, for the composition. average person, it can be a good tool. Here are a few things to do to enhance your body
1. Go on an anti-inflammatory diet: A voiding the common food allergens and causes of inflammation, when this is decreased the body can help get rid of fat. This means using a motto of "lean and green to be a fat burning machine", and thus avoiding dairy, gluten, corn, and soy. And of course, avoid the addictive white powder, sugar.
2. Drink Alkaline H20: As a general rule, one should be drinking at least 64 oz of filtered water per day, or half their body weight in ounces, for example the 150 pound person should drink 75 ounces of water. Also, ideally out of a non-plastic bottle, to avoid toxin exposure with plastics leaching. Try calculating how many bottles you need to drink and if you have a stainless steel container, put 4 rubber bands on there at the start of day, and remove one each time you finish a bottle to help you keep track. Alkaline water is better than regular filtered water, as it aids the body in keeping the proper pH balance. Inflammation is also reduced with maintaining a non-acidic environment in the body. Alkaline water is also beneficial in providing tissues with increased oxygen saturation.
3. Breathe:  Take at least 10 big belly breathes per day. Start with an exercise by placing a hand on a stomach and the other hand on your chest, inhale and see which hand moves first, ideally it should be the lower hand on your belly, and then you will be doing this correctly. This can help decrease the stress response, which secretes cortisol, and can contribute to mid-section belly fat.
4. Protein:  Start the day with a smoothie, eggs, turkey bacon, or other source of protein, and eat within 45 minutes of waking up to avoid your body going into starvation mode. If you prolong or skin breakfast your body has to work harder, but it won't be your metabolism. Remember, if you don't use it you loose it! From this point on, eat every 2 to 3 hours to keep blood sugar stable.
5. Workout: Try daily activity of as little as starting the day with 5 minutes of a combination of jumping jacks, crunches, and holding the "plank" or push up position with extended arms stationary for one minute, or as long as you can, with may just start with 15 seconds or so. Do a strenuous workout a few times per week utilizing both cardio and resistance training.
In Good Health & Beauty,
Dr. Alisha Moadab, N.D.

Dr. Alisha N.D.
This information and other information is intended for general reference purposes only and is not intended to address specific medical conditions. This information is not a substitute for professional medical advice or a medical exam. Prior to participating in any exercise program or activity, you should seek the advice of your physician or other qualified health professional. No information on this site should be used to diagnose, treat, cure or prevent any medical condition.
Helpful Articles