5 tips to keep from losing your mind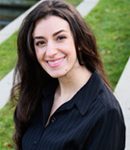 You've heard the saying; the mind is a terrible thing to waste. This is a slogan that originated as a marketing effort to help the United Negro College Fund (UNCF), and it definitely succeeded, now 40 years later, it has $1Billion dollars raised and 350,000 educated college students later. There is debate between mind v.s. brain, a phenomena referred to as "dualism". For the purposes here, the two will be combined, although there can be a difference. Medically speaking, the things that we want to prevent are Alzheimer's, every 69 seconds someone develops this disease, which can carry a great burden mentally, physically, and economically to the patient and their care givers. Post-Traumatic Stress Disorder is another tragedy. There are other neurological and mood disorders that can also impair our mind and memory. More over, what about the subtle stress that many face day to day, that when compounded can decrease your minds abilities? Here are 5 things you can do to take power over your mind and memory.
http://www.alz.org/documents_custom/2011_Facts_Figures_Fact_Sheet.pdf
http://www.brainready.com/blog/thetop5brainhealthfoods.html
Rees AM, Austin MP, Parker G (April 2005). "Role of omega-3 fatty acids as a treatment for depression in the perinatal period". The Australian and New Zealand Journal of Psychiatry 39 (4): 274–80
http://www.webmd.com/fitness-exercise/guide/train-your-brain-with-exercise?page=2
http://www.mayoclinic.com/health/forgiveness/MH00131
http://www.healthline.com/health-slideshow/10-ways-to-relieve-stress
http://www.sciencedaily.com/releases/2006/07/060726083302.htm
In Good Health & Beauty,
Dr. Alisha Moadab, N.D.
Soleil Medical Spa

Dr. Alisha N.D.
This information and other information on this site is intended for general reference purposes only and is not intended to address specific medical conditions. This information is not a substitute for professional medical advice or a medical exam. Prior to participating in any exercise program or activity, you should seek the advice of your physician or other qualified health professional. No information on this site should be used to diagnose,
treat, cure or prevent any medical condition.
Helpful Articles