4 tips to keep your kids healthy and happy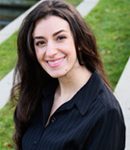 Have you heard the saying that "an ounce of prevention is worth a pound of cure?" Prevention seems to be at its best in the pediatric population when habits and lifestyles are being formed. Children are also usually very eager to learn and be a helping hand which can aid in the creation of health for the whole family, which draws on another saying "families that play together, stay together." Preventing acute and chronic illness which can be costly in many respects is the ultimate goal of the holistic practitioner.
The English word "doctor" comes from the Latin "docere" which means teacher. A true doctor will not just treat disease, but will emphasize education. We need to learn how to take care of yourselves, on all levels, mind, body, and spirit. The basics are always in front of us, such as the cliche "diet and exercise", but there is more that meets the eye.
1. Take Time to Play-both adults and children need this, and can enjoy doing this together. Get out a ball, a doll, or a lego set and let your creative juices flow! Playing, similar to laughter, is one of the best medicines!
2. Make Time to Read-literacy is crucial to the health and wealth of a population. Find 15 minutes an open a book near dinner time, and read out loud to your children, and have them do the same.
3. Focus on Food-fruits and vegetables are never going to go out of style. Food is the foundation of prevention. From the moment we are born, we immediately feed after, and it nourishes us in many ways. Family dinners should not be on special occasions, but rather a common occurrence.
4. Be Proactive and Plan-be familiar with common childhood problems, like appendicitis. Know the symptoms, and where you can go for an urgent or emergent pediatric problem that is close by. Planning and prevention go hand in hand.
Doctors are in part, only as good as the questions they ask. Encourage children to talk about their bodies, and all the functions. Pass on a good foundation for a healthy dose of play, literacy, nourishment, and the skill of planning.
In Good Health & Beauty,
Dr. Alisha Moadab, N.D.
Soleil Medical Spa
Dr. Alisha N.D.
Helpful Articles