three changes you can make to help fend off S.A.D.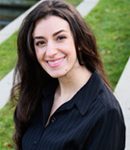 Do you feel sad? Perhaps you tell your friends your feeling "blue" back in the day, a perhaps common idiom. Since it is winter and the days have been shorter, with less sunlight, some can acquire or express this syndrome of depression like symptoms, seasonally. People may become withdrawn, sleep more, have less energy, show a slumber mood, then you know these signs mean this S.A.D person needs HELP ASAP, as they be depressed and possibly suicidal!
1. BE THE LIGHT! Gandhi said it best with his "Be the Change You Wish To See in The World". Give hope to the hopeless, offer assistance to those that need aid, and consider professional help. If it is a 'light case" of depression, a therapeutic light (10,000 lux) may be helpful to simulate the sun. [1]  These lights can be purchased and used for 30 minutes per day, shining on you, giving you the light, let your love shine to get you through the dark times.
2. Test Your Vitamin D levels.  Low vitamin D levels are correlated with a myriad of health challenges, one of which have been associated with mood and S.A.D. [2]  Checking your blood levels is the best way to know if you have an adequate amount in your body to perform the numerous roles that vitamin D does in your body, better bones, brain, skin and beyond.
3.   Focus on Something BIGGER & BETTER. Be proactive, try to catch problems before they begin. If you see this trend every winter, prior start "boostering" yourself, a happy vaccine if you will, with sun and fun .Taking the focus off the blue feeling, and onto a best friend, a belief in a charitable cause, or faith in something that is beyond you, may help pull you at of the dark corner that keeps you feeling sad with S.A.D.
Ever hear or see, "Yesterday is history, tomorrow a mystery, and today is a gift, that is why we call it the present!" See it here, Believe it, and Achieve a better attitude in the winter and year round.
[1] http://www.ncbi.nlm.nih.gov/pubmedhealth/PMH0002499/
[2] http://www.mayoclinic.com/health/vitamin-d/NS_patient-vitamind/DSECTION=evidence
In Good Health & Beauty,
Dr. Alisha Moadab, N.D.
Soleil Medical Spa

Dr. Alisha N.D.
This information and other information on this site is intended for general reference purposes only and is not intended to address specific medical conditions. This information is not a substitute for professional medical advice or a medical exam. Prior to participating in any exercise program or activity, you should seek the advice of your physician or other qualified health professional. No information on this site should be used to diagnose,
treat, cure or prevent any medical condition.
Helpful Articles