five tips to sail through tough times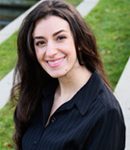 Stress is a part of life that we all have to deal with. At its' best it can provide a little pressure that can be a motivating factor to get something done. Stress at its worst can wreak havoc of the body, affecting multiple systems. Cortisol is known as the "stress hormone" that is secreted in response to help regulate the heart, lungs, metabolism, immune system, and more. The adrenal glands that lie on top of the kidneys make not only cortisol, but sex hormones in addition to others.
The adrenal glands can get worn out under constant stress. Stress can come in different forms. You are probably already aware of the obvious ones: work, relationship, lack of time, finances, etc. However, did you know that caffeine and sugar stress your body out too! Ironically, these are often the go to things to try to power through the stress as they can act as temporary pick me ups, but they further put stress on the body and adrenal glands. What does stress do to you? Stress can cause or have an effect on worsening the following:
Pain

Heart disease

Digestive disturbances

Sleep problems

Depression/Anxiety

Obesity

Autoimmune conditions (Hashimotos, et al)

Skin conditions (eczema, et al)
Five ways to help your body sail through with less stress:
1. Eat regularly! Keeping your blood sugar stable with protein is one of the most important things you can do, this will help prevent dips you glucose levels, preventing some of the sugar cravings. Protein also provides precursors to our neurotransmitters helping us feel good. A great book is The Mood Cure by Julia Ross.
2. Avoid sugar! Also known by some as the other "white powder", sugar can be addictive. Best is just to stay away, and choose stevia as a natural sweetener.
3. Supplement! When under stress there are greater demands on your body to use vitamins and other nutrients. Taking supplements that you find at your natural food store or from your naturopathic doctor can help do damage control and give you energy to deal with stress. B complex vitamins are often a good choice.
4. Seek support! Don't be a recluse, the reality is someone is going through or has gone through what you are, ask for help. If you have undergone chronic stress or have health conditions you may want to see a naturopathic doctor to do salivary hormone testing of your cortisol levels.
5. Be the change! If you can, change the stressful situation by avoiding or altering it. Or change your reaction by adapting or accepting the stressor. These is known as the 4 A's.
http://www.umm.edu/patiented/articles/what_biological_effects_of_acute_stress_000031_2.htm
http://www.helpguide.org/mental/stress_signs.htm#effects
http://www.helpguide.org/mental/stress_management_relief_coping.htm
Helpful Articles