3 tips to keeping kids healthy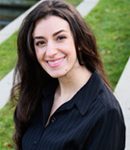 What were once things that we thought to test in adults are now being passed on to children. It seems as though today's kids are not only growing up too fast, but perhaps also growing too wide. The Centers for Disease Control and Prevention estimates that 17 percent of children in the USA are currently obese, three times the number a decade ago. With a growing waistline, one now has to worry about what else increases with that, blood sugar, blood pressure, and cholesterol.
The newest guidelines that were endorsed by the American Academy of Pediatrics recommends a child's first cholesterol check be between the ages of 9 and 11, and again between ages 17 and 21. Further recommendations come as no surprise, 30 to 60 minutes of daily physical activity with a diet rich in plant based foods.
Actions speak louder than words, if you have a child in your life, make a point to take care of your body and show him or her how to do the same, with a healthy diet and lifestyle. Here are 3 simple tips to make part of your daily routine:
1. Plan Your Work: We all have busy schedules of work, school, etc, our days are filled with tasks and just like we have a work schedule, make a work out schedule and find someone to hold yourself accountable to. You wouldn't neglect your work, so don't do it with your work out. Decide what is realistic and when you have the energy to do it. We need to work harder on ourselves that we do in our work!
2. Food is Medicine: There is food and then there is junk, there is no junk food! Some say that eating healthy is expensive, well how about paying for pharmaceutical medications in a few years. That adds up to a great cost, not just on your pocket book, but on your well being on all levels. Spend a few more dollars and time taking care of your nutritional needs so you don't pay double later in life.
3. Be Lean and Eat Green: Pretend that you are a person from the Paleolithic times and eat accordingly. Protein in the morning, nuts and fruits for snacks, legumes and green vegetables with lunch and dinner. Tip: if you like salty and crunchy things, try kale chips. Cut up kale into bite size pieces and bake for 10-15minutes with light olive oil and sea salt at 350 degrees.
Read more: http://www.allheadlinenews.com/articles/90064697
http://kidshealth.org/parent/medical/heart/cholesterol.html #
In Good Health & Beauty,
Dr. Alisha Moadab, N.D.
Soleil Medical Spa

Dr. Alisha N.D.
Helpful Articles