5 proven steps in the battle of the bumpy butt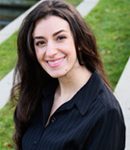 Back by popular demand…the how to guide of banishing the bumps on your back side. These 5 steps are my highly recommended actions that get results Remember that the dimples didn't appear nor will they disappear overnight. 8 weeks is a good projected amount of time for a treatment plan, although results may come sooner. To start take body measurements, and if possible get a body composition analysis at your local fitness center, also take "before" photos. It is good to gather this data to determine if your results are really making a difference, because as your body changes, your eyes may no longer recall with accuracy what your starting point was. Remember the name of the game in life is consistency, so stick with the program!
In Good Health & Beauty,
Dr. Alisha Moadab, N.D.
Soleil Medical Spa

Dr. Alisha N.D.
Helpful Articles