how digital infrared imaging can help you make changes for the better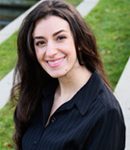 Pictures are thought to say a thousand words, more often we think of them in regards to family and friends, but they are often used in health care settings. Most often these medically derived pictures are obtained by the use of imaging techniques that emit radiation with x-rays, or CT scans. Another technology MRI , is helpful in that there is no radiation. Digital Infrared Imaging, also known as Thermography is yet another tool to be used medically to take various pictures of the body. One particular use in which it has received FDA approval, is that of breast imaging (in addition to other tests and examinations).
Breast cancer will affect about 12% of American women, or 1 in 8. [1]  Cancer is similar to a parasite, it uses the hosts body to stay alive and replicate. A blood supply is crucial to cancer's existence, this enables nutrients to help the tumor grow. This increased circulation brings more heat to the surrounding tissue and thus can be detected in this thermal style pictures. Many women are taught to perform monthly self breast exams, get yearly check ups, and mammograms every 1-2 years starting at the age of 40. [2]  All of these are attempts to find a tumor, however all are retrospect to the growth already being there. Wouldn't it be great to detect the storm before it comes? Breast Thermography has that ability, to detect changes in the blood vessels and small tumors what may be missed with physical exams and mammograms, which statistically miss approximately 20% of cancers. [3]
Thermography can also give other valuable insight,  to visualize inflammation in the body, which is the start of most disease processes. An entire body can be imaged in about one hour to evaluate you head to toes! This can be a great tool to for headaches, sinus problems, pain in the neck or back, joint problems and more. Have you suspected any thyroid problems, an immune system dysfunction, or digestive problems? This technology may be a good adjunct tool in helping you and your doctor see into your body. Knowledge is power and perhaps a picture can provide a reflection that will help you make a plan to prevent and or help correct problems.
In Good Health & Beauty,
Dr. Alisha Moadab, N.D.

Dr. Alisha N.D.
Read the last review on this cool helmet for welding by following the link.
Helpful Articles