tips getting and keeping a quick energy boost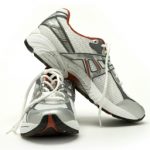 Walking, cycling, stair climbing - any activity that makes your heart pump hard qualifies as cardiovascular or aerobic exercise. It's one of the cornerstones of a good fitness program and it's the best way to burn calories, strengthen bones, and build up healthy heart and lungs. Below, some ways to build your aerobic workout.
Frequency: Stick-to-it-ness pays big rewards
For overall good health, aim for at least three half-hour aerobic workouts each week. For excellent health, it's best if you can aim for up to five workouts per week. For weight loss, up the ante a bit more. Try for four to six slightly longer sessions per week. Don't overdo it: even elite athletes should train no more than six days each week, giving their bodies a day to fully recover.
Intensity: Work out hard for best results.
You'll want to exercise with enough intensity to keep your heart pumping at 60 to 80 percent of its maximum rate. This range is called your 'heart rate training zone.' Our target heart rate calculator can figure your maximum heart rate and apply the appropriate percentages. To see if you're in your training zone, take your pulse. Count it for 10 seconds and multiply by six to get the number of beats per minute. For another approach, try to carry on a conversation with the instructor or a training partner while exercising. If you cannot speak without breathing hard, you're working too intensely. Ease up a bit so that you can comfortably carry on a conversation. You're in the training range.
Time: All it takes is 30 minutes a day.
Beginners can start with 20 minutes or three 10-minute segments interspersed throughout the day. Eventually you'll build up to a continuous half-hour exercise session.
Type: Ride, run or walk, whichever you like best.
Cardiovascular activity is any exercise that raises your heart rate for a prolonged period. There are plenty of exercises to choose from, both in the gym and outdoors. Pick one or several and get to it!
Do not forget to drink a lot of water before, during and after your work out. Drinking 64 ounces of water everyday will help boost your energy. What I suggest is adding the juice of half a lemon to 32 ounces of water with a sprinkle of Steviva Brand Stevia Powder . Aside from being less than 2 carbs, you will get the health benefits that the stevia provides along with the vitamin C and electrolytes that lemon have. You can substitute limes for lemons if you get bored. Click here to order stevia powder . Now, start splashing.
Helpful Articles