healing the wounds from our past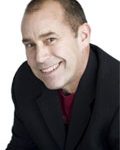 We all have them. From the actual scars that our warriors have both mental and physical to the traumas each one of has experienced on our journeys through this life. Most of us carry these with us until the end and a few of us find a way to heal them and move on.
Noted author, lecturer and Jungian analyst Robert A. Johnson in his book The Fisher King and the Handless Maiden is based on a story which dates back to Celtic times. It is the legend of The Fisher King a young prince who is mortally wounded by an impulsive act of bravado. He is left "too badly wounded to live, but unable to die." Unable to feel warmth or pleasure, his only solace is in the solitude of fishing. He is healed in the end. It really is a beautiful story and a must read for all.
It is said that many of us are fisher kings. These wounds can be seen on the faces of strangers we may pass on the street; the ache of life, the anxiety, dread and loneliness. The wound is born of the sense that life may have lost its luster. Most expert agree that healing our wounds and moving on is the only way we can untether ourselves and live a life of true joy and ecstasy. Here are for steps if found effective in treating wounds like this.
Uncovering the Wound: Pulling back the bandage can be very painful but, the first step in getting better. Dig deep and find the source or the wound. Refuse to be a victim. The number one way to heal an unresolved wound is to reach a point of releasing the victim consciousness and all martyr thinking. Recognize you are more powerful than that.
Eliminating Infection: If there is a toxic person in your life, terminate the relationship. Do this by reducing the communication, confront them over their bad behavior, detach your emotions, sever your ties and surround yourself with better people.
Treating the Wound: Open wounds can become potential sites for further infection. The best way to prevent infection is to disinfect the wounds. Simply reminding yourself, in an empowering way daily, that you rule your universe and nobody else with empower you. Choose not to react, today, in the same ways you may have reacted in the past. Become proactive, not reactive. Never hold yourself in judgment of the past. If you need help with this by all means seek help. There are thousands of good counselors that can help you treat an emotional wound.
Protecting the Wound: Now that the wound has been discovered, the area has been cleaned of potential infection and you have begun applying the appropriate medicine; it is time to bandage it and let nature take her natural course of healing. This starts by treating yourself with the deepest love and regard. Make a list of "awesomeness" and start doing nice things for yourself. Get a massage; take a yoga class buy yourself something nice. Above all recognize yourself for the perfect divine creature you are.
Helpful Articles