giving thanks for what we have by giving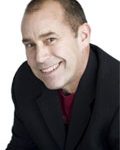 What started as a harvest festival within the original 13 colonies of the United States , Thanksgiving has morphed into a holiday to express gratitude and thanks for what we have and to share our table with friends and family. This has been a tough year for some of us. If we take a good look around it is easy to see that there are a lot of us that are doing without in an effort just to make ends meet. Extending an invitation to those who may not have enough to eat and to share in our bounty can be rewarding. It is satisfying not just to the beneficiary of a good meal but to the host as well. It always feels good to do good. But, we do not expect you to take on the burden alone. From now until Thanksgiving Steviva Brands will share this expense by giving you an instant 20% off both our retail and wholesale pricing.
Simply enter the discount code THANKS while checking out at the Steviva Brands On-line Store.
Feel free to download our low sugar Thanksgiving recipe cards to pass along to friends and family freely.
Low Glycemic Low Sugar Vegan Pumpkin Pie

Super Quick and Easy Low Sugar Cranberry Sauce

No Added Sugar Spiced Cocoa Recipe
Have an excellent day.


Thom King
President
[email protected]
Steviva Brands, Inc.
Thank you for your patronage.
Helpful Articles