tips to get you started on the path to cycling
So you've decided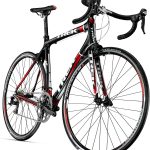 to start biking. Now what? Well, the first thing on your agenda should be figuring out which bike is "right" for you. The styles and options for bikes can be pretty overwhelming. Here are a few thoughts to keep in mind when searching for a bike to suit you.
Style, ability and price are all important factors to consider when selecting the best bike for you.
Which bike you choose will depend on your style. I'm not talking fashion here. I'm referring to the style of biking you plan to do. The main styles are road bikes, mountain bikes, hybrid bikes, and cruising bikes.
Road Bikes are meant for going long distances, fast, and are intended for the more serious racers. An excellent example of a great road bike is the Trek bicycle which was first built by hand in 1976. To give you a visual, these bikes have very skinny tires and are often seen being ridden by racers hunched over the bent handle bars, zipping past everybody. These bikes are popular in numerous cycling events, including the annual American Diabetes Tour de Cure.
Mountain Bikes are very durable and versatile. You can ride them in comfort on the road and off. They have wide tires and are built to last. You sit up straight on these bikes which may be the reason most beginner and intermediate riders choose this style.
Hybrid bikes are in-between mountain and road bicycles. Essentially they are like a mountain bike with a thinner wheel and meant to go faster for shorter distances on pavement. Hybrids are great if you're dodging through downtown traffic.
Cruisers are just as they sound, made for an easy-going, relaxed ride. They feature wide tires, often have a simple single gear, and upright handle bars. My favorite feature is the extra wide seat, making it much more comfortable than other bike styles.
Your biking ability is important when purchasing a bike. As a beginner, you will want to work with the salesperson to figure out what sort of bike will suit your needs. Make sure you try out a few different bikes to get a 'feel' for which one fits. Don't get too fancy on your first bike. Keep it simple and practical. As you gain experience, you can challenge yourself with more complex bikes.
Bikes are kind of like cars when it comes to buying, except that you don't need to look out for stuff like top infant car seats for travel. Bicycles can range from five dollars at a garage sale, to over $114,000! Yes it's true. There was a diamond and gold bicycle that cost $114,000, designed to commemorate Lance Armstrong's victory of 7 Tour de France events. Realistically though, in the current market, most beginning cyclers are happy with a bike in the $300 to $800 range.
Style, ability and price are all important factors when searching for the best bike for you. Keep these ideas in mind and happy biking!
Don't have a bike? Register to win a Trek and get $10 to use in the Steviva Store: http://www.steviva.com/news/trek-bike-sweepstakes/
Check also the baby registry checklist here.
This information and other information on this site is intended for general reference purposes only and is not intended to address specific medical conditions. This information is not a substitute for professional medical advice or a medical exam. Prior to participating in any exercise program or activity, you should seek the advice of your physician or other qualified health professional. No information on this site should be used to diagnose, treat, cure or prevent any medical condition.
Helpful Articles