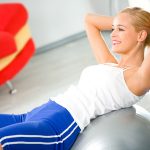 Excuses are like ********, everybody has got one and they all stink
We all lead complex, demanding lives. On any given day, you can find dozens of reasons to skip a workout. Now that we are firmly into the new year, give yourself a fresh start by making sure fitness becomes an integral part of your complex life. We asked dozens of exercisers for their favorite "worst" excuses not to exercise, and the best ways to talk yourself back into your fitness routine.
1. I'm too busy. You've got to schedule workouts like any other important thing in your life. Everyone is busy. Being a grown up is about making choices, and choosing good health is one of the best you can make.
2. I don't have enough energy. Find a time in the day when you do have energy - there must be some window in 24 hours. If you're too beat after a long day of work, get in a few lunchtime workouts and make sure to squeeze some exercise in over the weekend.
3. It costs too much money to join a fitness facility. It's a long-term investment. Break down the dollar amount and figure what it's costing you on a daily basis - it can be as little as a dollar or two. Is that too much to pay for your fitness and health?
4. I'll never keep up with it. A valid point. The novice exerciser is at high risk of dropping out. The answer is to set realistic expectations. Try simply getting to your exercise facility three times a week for starters (even twice!), and see where it takes you. Statistics also show that good guidance is the key to stick-to-it-iveness in exercise.
5. It won't make a difference. Ah, but it will! You may not lose significant amounts of weight in the first few days, but you'll feel the effects right away. And powerful changes - muscle gain, more energy, weight loss - will be quite noticeable within a matter of weeks.
6. I feel too self-conscious. Get yourself some workout gear that's comfortable, is in a color you like, and that looks good on you. Yes, many exercise facilities are covered with mirrors, so feeling like you look okay will make a difference.
7. It takes too much time. We're talking about three hours a week - think about other activities you might cut back on, such as watching TV.
8. I don't like it. There are many different ways to exercise; in fact, variety is good for you. Try a yoga class, hiking, dancing lessons - anything active until you discover the exercise you most enjoy.
9. It's hard to motivate myself. Enlist a fitness partner - a friend, spouse to take walks with, or synchronize your workout schedule with a fellow exerciser from your fitness facility. Studies show this kind of support helps you stay with an exercise program.
10. It makes me sore/It hurts. Muscle fatigue is normal, but severe pain is an indication that you're doing something wrong. If you have trouble with normal movement (washing your hair, getting out of bed), you may have stressed muscles too much. Seek guidance from your fitness instructor about your exercise program and proper form to avoid injury and reduce muscle soreness.
Keeping yourself hydrated during your work out will make it even more effective. Don't forget to drink plenty of water! What I suggest is adding the juice of half a lemon to 32 ounces of water with a sprinkle of Steviva Brand Stevia Powder . Aside from being less than 2 carbs, you will get the health benefits that the stevia provides along with the vitamin C and electrolytes that lemon have. You can substitute limes for lemons if you get bored. Click here to order stevia powder. Now, starting working out.
This information and other information is intended for general reference purposes only and is not intended to address specific medical conditions. This information is not a substitute for professional medical advice or a medical exam. Prior to participating in any exercise program or activity, you should seek the advice of your physician or other qualified health professional. No information on this site should be used to diagnose, treat, cure or prevent any medical condition.
Helpful Articles