never play to lose the least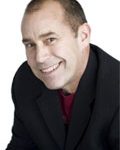 Life is an all-in game. You cannot dip your toe into the pool of life and expect amazing results. You have to jump in all the way. So says one of the people I love the most in this world.
When I go through the list of things that I am most thankful for and most proud of in my life one thing stands out above all; my sister Gina King. Growing up I was always the "big" brother who doled out advice and played the role of mentor. I am not sure if my impact has been great but, I have always been pure at heart with my intentions. As I have grown older and my three sisters have grown wiser I have found that Gina has inadvertently become an amazing mentor and life coach for me. My frequent conversations with her have been grounding and inspirational. Recently I had been puzzled over some interactions I was having with some colleagues. I was meditating on a solution when lo and behold Gina called me. Serendipity!
My paradigm is I am "in it to win it" and I expect everybody to be on board with this notion I know http://www.fhatscasino.co.za/ is ! Since my imagination has nothing to do with reality, is that some people are not ever going to be all in and maybe winning is not that important to them. They play a game of "how to lose the least" while I let it all hang out with my all-in game of "how do we win the most". Neither is right and neither is wrong it is simply how you choose to play the game. But, it does beg the question how do you ever expect to win when you are playing to lose? You see, if you are playing to lose the least that you can then winning is simply impossible. When you play to win the most that you can than you always will win. Let me quantify this. Winning at any cost? Not good. I am not talking strictly business here. I am talking about the game of life and all of the beautiful things life has to offer. If you are in a relationship, go all in. Don't play to lose the least by withholding and being prepared for the person to walk away. If that is what you are preparing for then that is exactly what will happen. If you are starting a business, going to school, rearing your children, don't play to lose the least, play to win the most you possibly can. Playing to win the most requires you to reframe the way you look at the world and most of all taking a risk. There is a saying some people live by "Stick Your Neck Out and Dare the Blade". It is easy to keep your nose to the ground and never stick your neck out. But, what will you ever achieve except getting to know the ground at your feet really well. I dare you to try it a different way. Take the risk. Let it all hang out. Stick your neck out. Play the game all in. Yes, there is much to lose but, so so much more to gain.Check it out on NFL Picks and Parlays
As for Gina, my life coach, mentor and inspiration, well, she is planning to climb Mt. Everest. She sets the bar pretty high. I suggest you check out her web site at http://www.ginaking.com there is a ton of free information and you never know you might get inspired.
Helpful Articles