five ways to be at your peak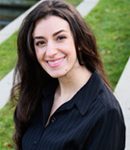 The fountain of youth has been found! It isn't a magical elixir either. What is it then? The power of being positive or optimistic in your life can translates to a multitude of health benefits, from increased life span to decreased risk of cardiovascular death, which is the number one killer in the America .
'Mind-body medicine is now scientifically proven,' says Herbert Benson, a cardiologist and associate professor of medicine at Harvard Medical School who is considered a pioneer in the field." Take that analogy of seeing the glass half empty or full, which can act as a test of your level of optimism or pessimism. This can have an impact on how our body functions, either attributing to health enhancement or decline.
Many desire to be forever young; more than 4 million people in the USA will turn 50 in the year 2011. At fifty or any age you have all that you had in youth and more! This is youth span, which "...Refers only to the number of years we live in good health, with high energy, strength and mobility, and with vigorous mental, sensory and sexual powers." This can only be achieved by looking at the process of change in our lives in a positive manner and by doing positive things for our bodies. Here are my top ways to stay positive!
Dance: Music can have a definite effect on our mood, there is nothing like tuning in to your favorite beat and shaking off the stress! You've heard the saying "dance like no one is watching!" If you don't like to dance do something else to get you physical at your core, laughing can do this too!

Gratitude: Find something to be grateful for each day, focus on that for a moment. Consider a gratitude journal, either hand written or on your computer. I like to list 5 things I'm feeling grateful for in my life on a regular basis.

Educate: Explore yourself, your mind, body and spirit. Read a good book that makes you want to improve yourself, and/or seek the help of a professional. Find out why, when possible things are they way they are. Sometimes though, we can't know everything, and we must accept this too.

Diet: What you put in your mouth does affect your mood. While sugar maybe "the other white powder" and you will get a high (blood sugar levels), you will also likely crash and get addicted. Eating fruits to satisfy your sweet tooth. Choose to include protein and vegetables at every meal.

Support: Our society is more connected in some ways and disconnected in others. Take time to meet in person with friends regularly, and choose friends that look for the good in life and help you through your challenges. No one ever got success alone, just as there is no "I" in team.
http://www.mayoclinic.com/health/positive-thinking/SR00009
http://www.cdc.gov/nchs/fastats/lcod.htm
http://www.usatoday.com/news/health/2004-10-12-mind-body_x.htm
http://www.bbhq.com/bomrstat.htm
http://www.time.com/time/magazine/article/0,9171,18324,00.html
In Good Health & Beauty,
Dr. Alisha Moadab, N.D.
Soleil Medical Spa

Dr. Alisha N.D.
Helpful Articles