easy improvements that can save your back side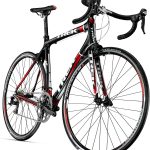 So you've gotten the cobwebs out of your biking legs and you are now seasoned enough to start investing in cycling! There are many upgrades you can do to your bike and equipment, depending on your goals, style of riding, and abilities. You can spend $50 or a few thousand, easily accomplished by the racers of the world.
Here are a few great upgrades to get you started:
Tires
Depending on what kind of riding you do, there are two main styles of tires, standard and tubeless. With an upgrade to a tubeless tire, you'll generally have more maintenance but higher performance and fewer flats. In general, skinny tires are harder, with higher tire pressure, and a bumpier ride. These are often used for road racing. Larger tires may not go as fast but will perform better. Your best bet is to take your bike into the local shop and have the experts help you out.
Seat
One size does not fit all when it comes to cycle seats! If you ride fast, you'll likely want a narrower seat for sitting forward. On the flip side, if you're a more casual rider, you might prefer a wide, cushioned seat because your weight will always be planted evenly on it.
Handlebar Grips
Again, these depend on your riding style, ability, and purpose. The grips will add comfort and allow for better grip. This is crucial if you are competitive. With mountain biking, however, bar ends help to better your hand position and give you leverage.
Clipless Pedals
These are more convenient for peddling. Quick and comfortable they secure your foot easily to the pedal with a snap. They're great for longer rides. Don't worry about not being able to get your foot out if you're falling. Most release with a pivot of your foot.
Mirrors
These will help give you better visuals while riding. You are able to see who is behind and beside you with a glance.
Lights
Lights are an extra that will allow you to bike safely near dark. Upgrades include front and rear lights, reflectors, and you can even get a torch light for your helmet. Looks like the kind a miner wears!
Glasses/Goggles
You may be OK with your Dollar Store shades, but there really are some neat cycling glasses/goggles out there. Did you know you there are video camera glasses for recording while you are riding? How cool is that!
Bike Gloves
Upgrading to bike gloves will help you grip your handlebars better and they will protect your hands.
Clothing
If you are riding a snazzy Trek bicycle, you may just be ready to slip into a pair of padded bike shorts and an air-fit cycling top. Lightweight, aerodynamic, outerwear is also available, depending upon your needs and budget. You can even invest in cycling shoes. They too depend on the type and intensity of your cycling.
The ideas are endless when it comes to upgrading your bike and equipment. One constant is that it will be ever-changing. The more you ride, the more items you will want upgraded. Riding on a course like American Diabetes Ride de Cure, may just peak your interest in upgrading your equipment. Everybody's style and preference is different, so it's up to you to decide what upgrades are important to you. Bottom line is that every little upgrade helps!
Helpful Articles