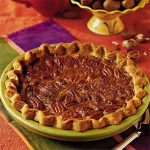 We all know we can falter, after all we are human? Sweets are treats in some aspect they comfort us, make us feel warm inside, satisfy the insatiable, and well somehow make us feel better in this harsh world of critics, cynics, and skeptics. However, sometimes it all boils down to who we are. Some people base happiness on food, money,  or love. I would like to think that happiness is derived from an genre and a wide array of things for that matter.
However, food makes up one of human's basic necessities. So with this don't we want the best that life can bring us? Not those fattening treats that give us overwhelming guilt, make us fat, lethargic, and yearning for a void that is not filled? This is why with newfound  discoveries in science it is so appeasing that now we have stevia steviva sweeteners. These sweeteners make it safe to spare calories, and eat what we will- guilt free with zero calories.
No carconogenic effects, no harmful additives, carcinogenic hazards, or nasty after tastes. How good can it get, I mean really? People base their happiness sometimes on food, on weight, on overall health. You want someone to really love you, take care of yourself and them by incorporating sweet treats with calorie free steviva sweetener. They will love you for it later!
Do not worry about diabetics, fluctuations in blood sugar, increased appetites, tooth decay, or side effects. Guilt free, worry free steviva can get you on the right track to improved health without sacrificing the finer things in life. Just try this  pecan pie recipe for Thanksgiving and you will see steviva is the best, tastiest, and safest artificial sweetener alternative you can find!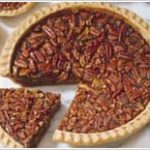 Low Glycemic Sugar Free Pecan Pie
Serves: 10
Carbs Per Serving: 8.3 g
Prep Time:<45 minutes
Skill Level: Easy
Ingredients:
1/3 Cup water
2/3 Cup Steviva Brand Stevia Blend or (2/3 cup unsweetened applesauce mixed with 1/8 teaspoon Steviva Brand Stevia Powder)
2 packages sugar-free vanilla pudding (not instant)
3/4 Cup evaporated skim milk
2 large eggs
1 unbaked 9-inch whole grain pie shell
1/4 Cup chopped pecans
1/2 Cup Grape-Nuts cereal
Instructions:
Preheat oven to 350° F.
Combine water and Steviva Brand Stevia Blend or Steviva Brand Stevia Powder and simmer over low heat 5 minutes, then cool.
Mix dry pudding into Steviva Brand Stevia Blend mixture. Add skim milk and eggs and blend well.
Pour into pie shell and sprinkle pecans and Grape-Nuts on top.
Bake for 30 minutes, until top is firm. Cool 3 hours before slicing.
Nutritional Facts
Serving Size: 1 slice
Total Calories: 1094
Calories Per Serving: 109.4
Total Fat Per Serving: 4.0g
Saturated Fat: 1.2g
Cholesterol: 26.4 mg
Sodium: 61.2mg
Carbohydrates Per Serving: 8.3g
Dietary Fiber: 3g
Sugars: 3.6g
Protein: 4.5g
Helpful Articles