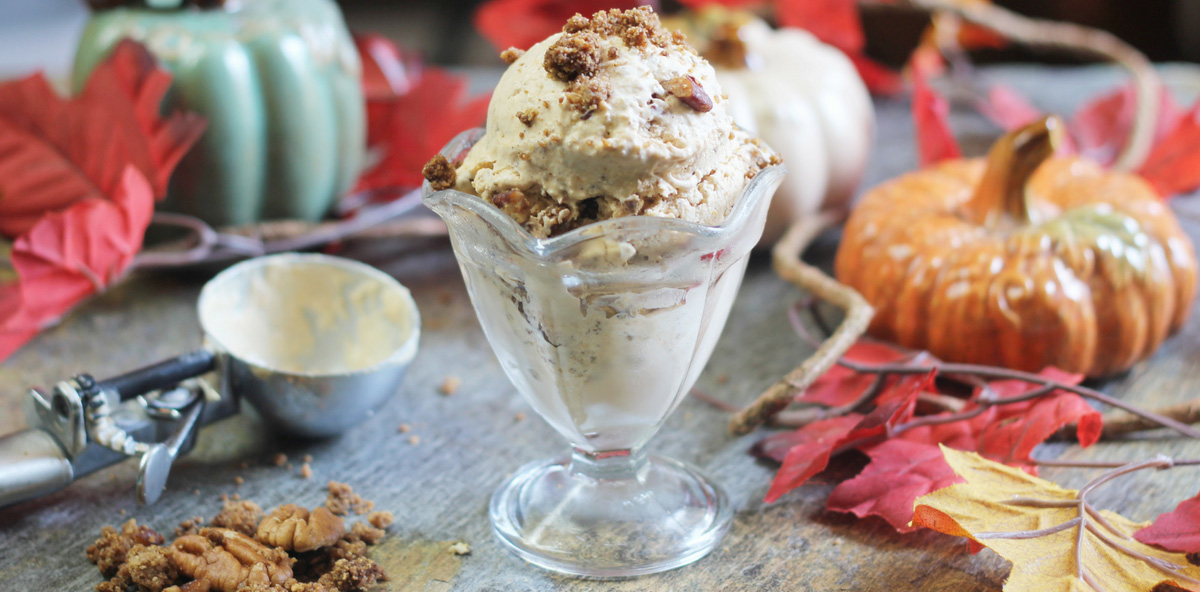 28 Nov

Pecan Pumpkin Pie Ice Cream Low Carb & Gluten Free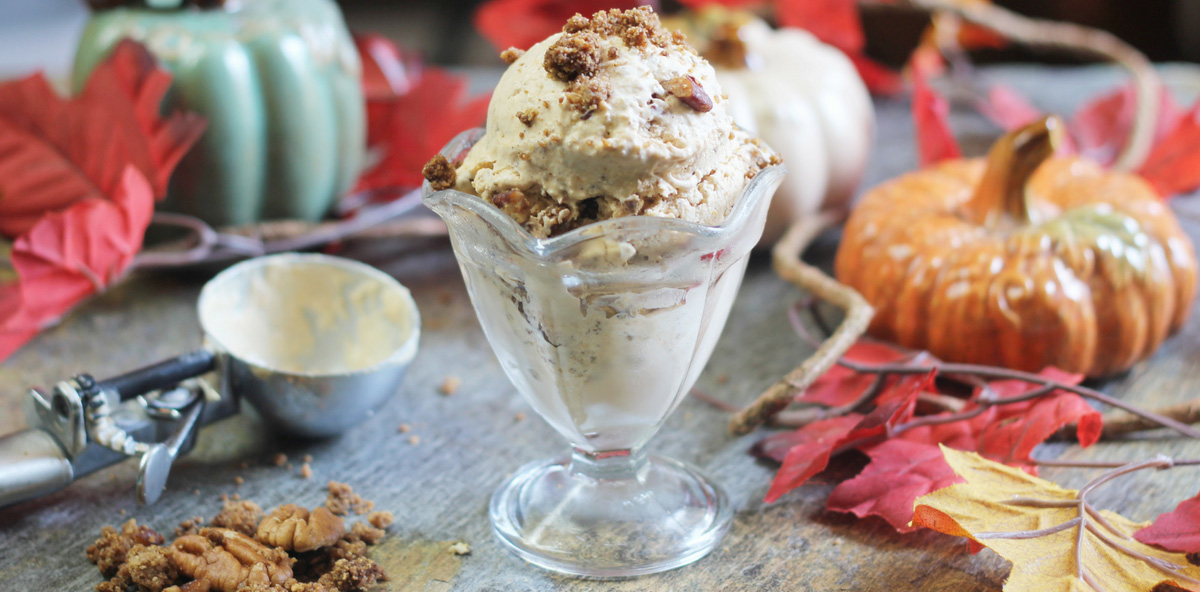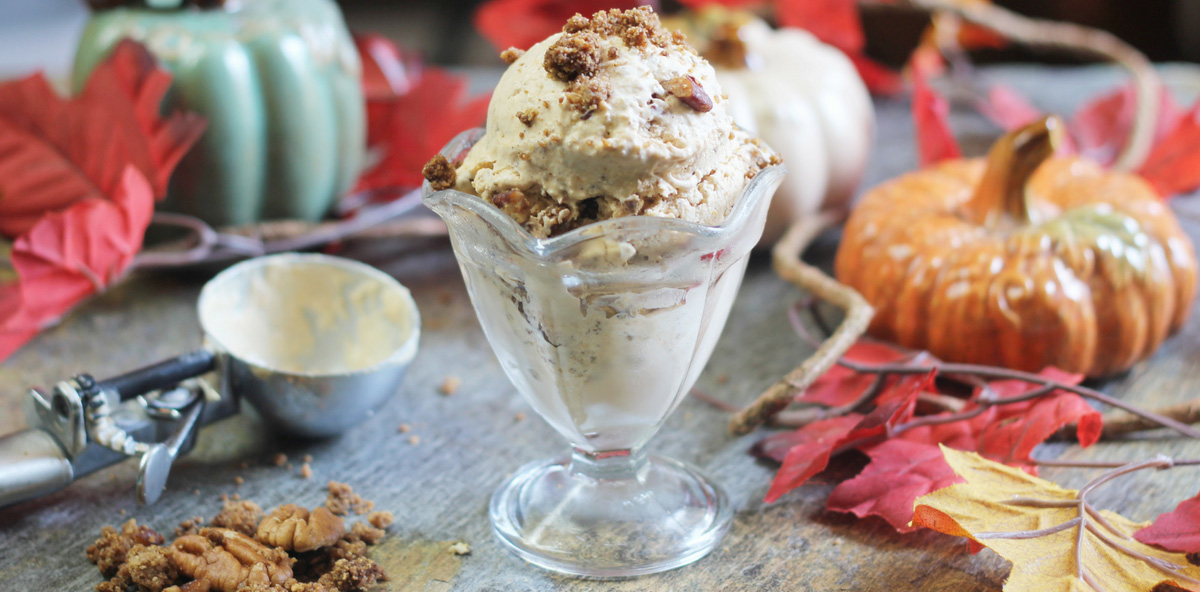 Directions
To begin your ice cream, add the heavy cream, almond milk, pumpkin puree, and MonkSweet to a sauce pan and place on medium heat.
As your cream begins to heat up, add the egg yolks, vanilla, glycerin, and spices to a separate bowl and whisk until all combined (the glycerin is optional but highly recommend for texture and to prevent it from sticking to the sides of the ice cream maker).
Set the egg mixture aside and continue with the milk mixture until it reaches the proper temperature, check often with a thermometer.
When the cream mixture reaches 170ºF remove it from the heat. It is important the the cream mixture reaches this temperature to ensure that the egg yolks are cooked and safe to consume in your ice cream.
Next, slowly add in 1/2 cup of the cream mixture into the bowl with the egg yolks while whisking continuously. Adding the cream to rapidly will cause the egg yolks to scramble.
Continue to add the mixture this way until all is combined with the yolks.
Let the ice cream mixture cool completely and chill for a couple of hours before adding it to your ice cream maker.
While your ice cream mixture is chilling, preheat your oven to 350ºF.
Add the almond flour, MonkSweet, pecans, cinnamon, and pumpkin pie spice to a small bowl and mix well.
Next, slowly drizzle in the melted butter and combine until there is no dry mixture left.
At this stage your crumble mixture should look like large crumbs, not to wet but all coated in butter and holding together if pinched between your fingers. If it does not, try adding in another tablespoon of melted butter.
Spread the crumbs out evenly on a small baking sheet and bake at 350 degrees for 7 minutes. Stir the crumbs around and bake for another 8 minutes.
Once done, chill them in the fridge until it is time to add them to the ice cream.
To make your ice cream after it is chilled add it to your ice cream maker. Follow the directions on your maker to churn your ice cream. At the end when your ice cream is almost complete add in the toasted pecans and finish churning.
Once the ice cream has finished, transfer half of the ice cream to a freezer safe container.
Next sprinkle in half of the pie crust crumbles then repeat the layers.
For more of a soft serve ice cream, serve right away. If you would like an ice cream texture that can be scooped, place the ice cream in the freezer until it reaches your desired texture.
Pecan Pumpkin Pie Ice Cream Low Carb & Gluten Free
November 28, 2017
Prep: 45 mins
Cook: 30 mins
Yields: 12 servings
Ingredients
Pumpkin Ice Cream
1/3 cup pecans (toasted and chopped)
Pie Crust Pieces