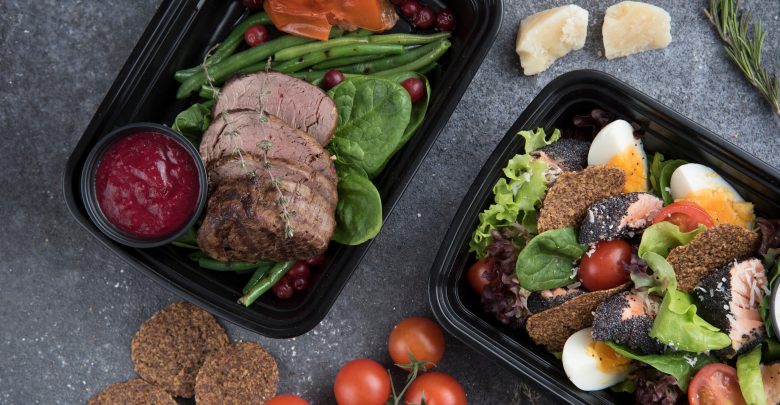 23 Jun

Weekend Meal Prep Will Save You Time and Keep You Keto

I spend most of my Sunday meal prepping for the upcoming week. In fact, in between writing this post, I am running downstairs to check on my creations. I like to get up early. Damn early by some peoples standards but, it gives me a good solid two hours of "me time". Which I need. Running a couple companies and writing books is no small chore. The way I save time and insure I stay keto meal prep is critical. Here's a few tips from the Steviva Brands kitchen;

Batch Cook

Batch cooking is exactly what it sounds like: cooking large batches of meals that you can easily reheat later. It might seem like a lot of work, but batch cooking actually saves you time during the week. And it helps you avoid any temptations that might knock you out of ketosis. Most people choose a weekend day to do this. The easiest way is to pick one or two of your favorite keto recipes and double or triple it (depending on how many people you need to feed). This way you can reheat portions during the week or freeze them for later.

Cook A Large Portion Of Meatbatch cooking keto chicken

This is an easy way to have quality protein at your fingertips. You can choose your favorite meat (or rotate a meat of the week) and braise or roast it. You can add this to broths, lettuce wraps, salads and stir fries.

Crock Pot Or Instant Pot Stews

Slow cooked (or Instant Pot) stews are a fast way to throw something together. You can even do this at the same time you batch cook. These can be reheated any time of the day and make a great breakfast or lunch on the go.

Cut Veggies And Chop Greens For Easy Access All Week

Precutting your veggies makes it so easy to open up the fridge and add them to any meal. Chop up some hearty greens, like kale or collard greens, and keep them in a container to add to stir fries, stews, soups and omelettes. Pre-washed lettuce leaves offer an easy way to grab some meat and cheese to create a "roll up". You can also make a quick salad if your lettuce greens and veggies are washed and ready to go.

Have Breakfast Ideas In Order

Knowing how you are going to start the day can ease the pressure around food decisions. In some ways, breakfast can be the easiest meal on the Keto diet because you have the option of having a traditional breakfast like bacon and eggs. Alternatively, you can always eat dinner for breakfast by reheating one of your batch cooked meals. Of course there is always the easiest option of substituting breakfast with a cup of full fat Keto coffee!

Have The Right To-Go Containers

Perfectly sized stainless steel containers, thermoses or mason jars can make all the planning and batch cooking worth it. It makes such difference when you are planning for eating Keto meals on the go. Some of our favorite things to have on hand are flat stainless containers, mason jars (for mason jar salads), and various sized thermos containers to keep meals hot or cold. And don't forget miniature storage containers—just the right size to carry condiments or homemade salad dressings.

Hydrate And Carry Liquids With You

Make sure you hydrate well! This can often eliminate food cravings and hunger. Of course water is always the best choice, but variety makes hydrating more enjoyable. Some ideas for Keto friendly hydrating drinks:
herbal teas
mineral water sweetened with flavored stevia
carbonated water like La Croix
stevia sweetened sodas like Zevia
If you are looking for a more nutritious or filling ideas you can always whip up a quick Keto smoothie. Or add full fat coconut milk or heavy cream to your drink.
The Bottom Line
Being prepared will ensure less stress and anxiety when it comes to sticking to the Keto Diet. Freeing up your mental energy to focus on enjoying the lifestyle change you have committed to is only possible with proper planning. Along with the above suggestions, make sure to do your research and keep track of your favorite recipes. Check out our recipe page for more ideas. With a little bit of extra effort, you will find that you will get into a rhythm of shopping, cooking, eating and traveling that will serve you well on your journey to health.