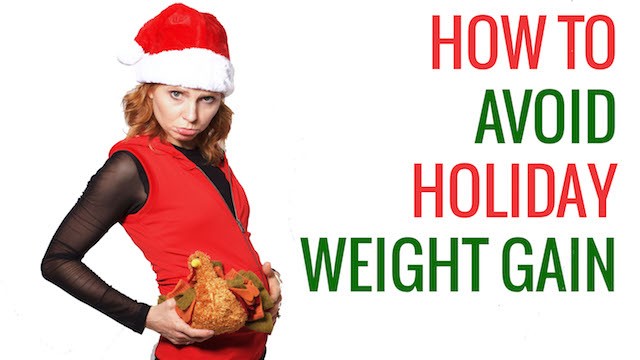 05 Nov

How to Avoid the Gift of Holiday Weight Gain

Five solid tips on curtailing the temptation of over-indulgences

I can't even believe that in the next couple of weeks Thanksgiving will be upon us.

Since the holiday season is fast approaching, Steviva Brands is here to offer you some sound advice that can certainly make a difference through thick and thin. Here are a few tips to get you through the holidays without having to deal with the unwanted gift of weight gain and disappointment that follows:

How to Avoid the Gift of Holiday Weight Gain.

1. Do not try to lose weight during the holidays. Simply staying the same weight will be a great accomplishment.

2. Expect the holidays to be a challenge. The Holidays are filled with opportunities to break your diet and gain weight. Sometimes this will create tremendous pressure on you. Prepare for it and you will win.

3. Get support for eating properly. Find a support partner and speak with them daily. This really makes a difference. If you resist this suggestion, then you will probably gain Holiday weight. Weight loss is best done with the help of a support system, particularly during a stressful time. If you attempt to go it alone, you may fail.

4. Pay attention to emotional family issues. Holidays usually mean time with family, and this means that any unresolved family issues will emerge and create strong emotions in you. You may self-medicate with food to get through these emotions thus resulting in weight gain. If you identify these issues prior to family gatherings, you will be better prepared to manage the feelings they generate.

Almost all overeating is related to intense emotions. This is particularly true about holiday eating. Holidays bring up feelings of loneliness, family conflict, past hurts and resentments, anger and many other painful emotions. If we combine these stressors with an abundance of comfort food, then we have the perfect weight gaining situation.

If you identify these stressors, you can make productive decisions about how to manage them. If you simply walk into family gatherings unaware of the emotional pitfalls, you can count on having your diet fall apart.

Everyone has family issues that are intense and unresolved. Don 't think you are a happy exception if you are weight challenged. A dose of self-reflection and inner honesty will go a long way towards helping you stay on your diet during the coming season.

5. Let family members know that you are working hard to lose weight and that you want their support. Ask them to resist the urge to tempt you to eat food that will throw you off and to provide alternative foods for you.

I really can't stress enough the importance of a support partner. Get one and then use them for encouragement and strength to do what needs to be done. You don't need to handle family issues alone.

We have found that the more dysfunctional the family, the more support you will need to deal with them. If you choose to walk this path alone, you may quickly find that you are lost in food.

We want to help you through the holidays. That's why we are giving you and instant discount off your holiday order. Please use the following discount code/coupon when ordering and we will give you an instant 20% off of your next order. Click HERE and Please enter the following code when ordering: WARONWEIGHT.