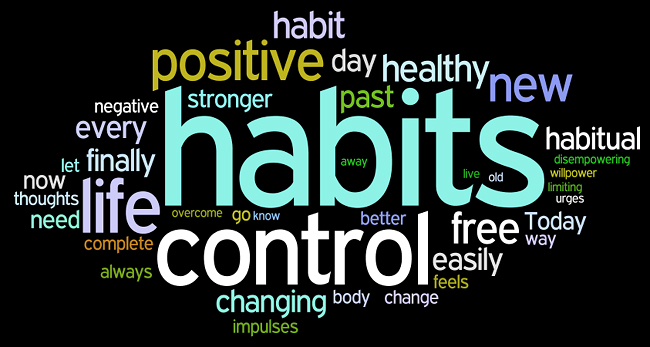 29 Apr

Take Today To Make A Better You

self improvement is the catalyst for greater happiness and success

Do you ever feel like you need a kick in the seat-of-the-pants? A push in the right direction? Perhaps you need a boost in morale or need an attitude adjustment. Try giving yourself a self-development day.

Benefits of a self-development day
You can program yourself for optimism.
You feel better, refreshed and ready to seize the rest of the day.
Side-advantage: You knock out some minor tasks you've been procrastinating.
You'll be more organized for the days and weeks to come.
The way I've done this in the past is I've picked one or two self-development/motivational audio programs that I would listen to nonstop for a whole day. I put on some headphones and do some long-delayed cleaning and filing. At the end of a day like this, I am feeling much more positive, more organized and a lot more energized about how I am going to deal the rest of the week.
So why does this work so well? The simple reason is constant exposure. If you have ever attended an all-day program sponsored by Tony Robbins or a similar speaker, you probably felt pretty good about yourself and your future after the day was complete. Constant exposure to new motivational ideas prevent the little negative thoughts (gremlins) from taking hold so easily. For lack of a better word, it's healthy brainwashing.
Best of all, this method is simple to do. Just pick a day, and choose a few self-development audio programs. Prepare some repetitive or routine work and get to listening. Don't stop until the end of the day!
Here are some tips:
Pick audio programs where you feel you'll learn something or reinforce behaviors you want to preserve. My favorites are Tony Robbins, my friends Tom Bilyeu and Lewis Howes. Both of these guys give me a great lift!
Make sure the day you choose is one where you can either be alone or where you can listen without people interrupting.
Choose titles that can get you moving in new and better directions.
Mentally approach your self-development day listening time with a sense that you will learn something.
Set aside a full day, where you can do stuff like clear your desk, your office closet, dust, file…choose simple tasks such as organizing so you can focus on the audio messages.
Also, keep the computer and TV OFF. This is self-development day, not surf day.
It's also not audio-book day, so don't choose novels.
If you find yourself bored with the message, keep the audios rolling. If your mind drifts, let it drift. Just keep it rolling. It's likely the next chapter will snag you. If not, you are still getting something.
Some ideas for what to do while you listen can include filing and tossing out old papers. Remove all the books from your bookcase, dust them and put them back. Clean and arrange your desk drawers. If you typically take a break, this time take a break and go for a walk. Get moving!
A self-development day is an Investment in you.
This is self indulgent YOU time this is for your health and mental well-being. You will surely get many ideas during this day and will probably feel a great sense of motivation and drive when the day is over.