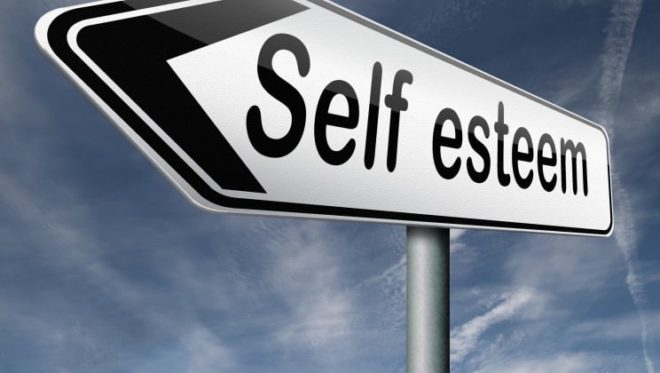 28 Sep

Raising A Low Self Esteem

self acceptance can build your self worth

Let's face it, we can all get the blues once in a while and start beating ourselves up. But, when self deprecating thoughts and behavior start leading to problems at home and work, it is time to take charge and pick yourself up. It's simply a matter of confidence.

Being confident in ourselves makes us more pleasing and fascinating to other people. If we show that we are uncertain about some aspect of ourselves, it is a signal to others that we are not only less confident but also less engaged in life for we can only truly savor the pleasures of life when we are comfortable being in our own skin. Knowing which qualities attract others to you today will allow you to work on strengthening them so that they are present in your life—even when you don't feel sure of yourself.

How can I improve my self esteem?

There are many things you can do to improve your self esteem and here are a few ideas to get you started.

Focus on your achievements – if you take time to think you will realize that you have achieved so many things in your life. It doesn't matter what these achievements are only that they are important to you. List them and remember what they meant to you. It doesn't matter what you think about your life at present if you are honest with yourself you will make a long list and that will make you feel good. Every small thing you are proud of should be added to your list. The fact that you are focusing on positives will also help you to increase your level of self esteem.

Make plans for the future – following from above the next thing to do is stop wasting time and procrastinating get planning! What would you like to do but felt you couldn't? Time to decide for yourself that you will do it now! Make a list of things you want to do or want to change and start thinking about how to make a start. Then take a breath and just begin. You won't look back!

What you like about yourself – if you have low self esteem you probably keep reflecting on the things you don't like about yourself but if you reverse this thinking it is much more helpful. What do your friends like about you? Have you ever asked yourself that or even better, have you ever asked them? After you have listed all the things you like about yourself then the negative things seem smaller and less harmful.

What can you change that will make you feel better about yourself? There are two kinds of changes you may wish to focus on. The first are changes in your life and how you live it. Ask yourself are you happy in your job? Is it satisfying? Is there something else you'd rather do? What about your relationships or your social life? If you would like to be more assertive for example then start working on that immediately. Click on this link to get Assertiveness Training – a really helpful self hypnosis download that will help you enormously. Whatever it is that you feel you need to change then go ahead and do it. this will make you feel more in control of your life and your self esteem will begin to pick up.

Accept yourself and who you are – there are many things about your personality and character and your life that you may not be able to change and that shouldn't hold you back. Learn to accept those things and understand why you can still be happy and feel good about yourself despite these things. Try saying – well at least I am reasonably well off or at least whatever you can think of that is positive. At least turns a negative into a positive.

Alter your perspective on what is and letting go of past blunders can certainly raise your spirits but, practicing every day on self acceptance will pay off for a lifetime.