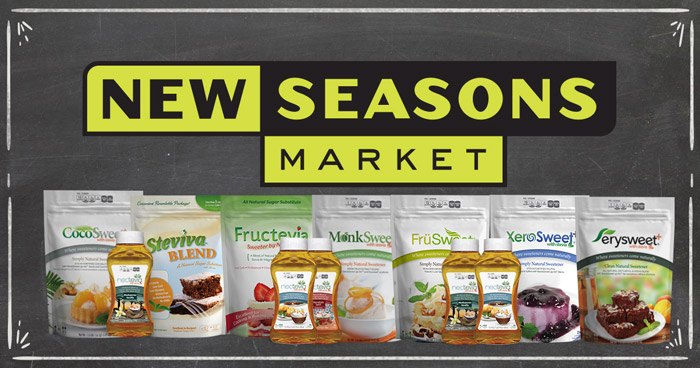 13 Feb

Steviva Brands products are now available at New Seasons Markets.

United States, April 04,2014/Free-Press-Release.com/ — Portland, OR- Steviva Brands products line, one of the world's leading manufacturers and distributors of stevia based sweeteners and other bulk ingredient sweeteners have finally found their way onto the shelves of New Seasons Markets, a major chain offering health oriented products.

Steviva Brands, Inc. is dedicated to bringing consumers the finest quality products available. Thom King, CEO and Founder of Steviva Brands said, œGetting our product line into all the New Seasons Markets adds 15 more high end stores to our national retail roll out. œNew Seasons is a perfect place for our product line since it is all natural, GMO free and fits New Seasons shopper demographic. It's a real honor to have our products available in these leading edge establishments.

Founded by three Portland families, New Seasons Market, locally owned and operated, has deep roots in the community. With ten locations across the Portland metro area, each New Seasons Market is a neighborhood grocery offering everyday values on a large mix of products.

œWe want to make the world a better place. We do our part by helping our customers use less sugar to increase their well being, said Thom King CEO and Founder of Steviva Brands. œSteviva Brands sweeteners and other bulk ingredients are all natural, GMO free, soy free, corn free and allergen free.

New Seasons Market stores are in the following neighborhoods: Raleigh Hills, Cedar Hills, Sellwood, Concordia, Orenco Station, Arbor Lodge, Happy Valley, Seven Corners in Southeast Portland, Mountain Park in Lake Oswego and Hawthorne.