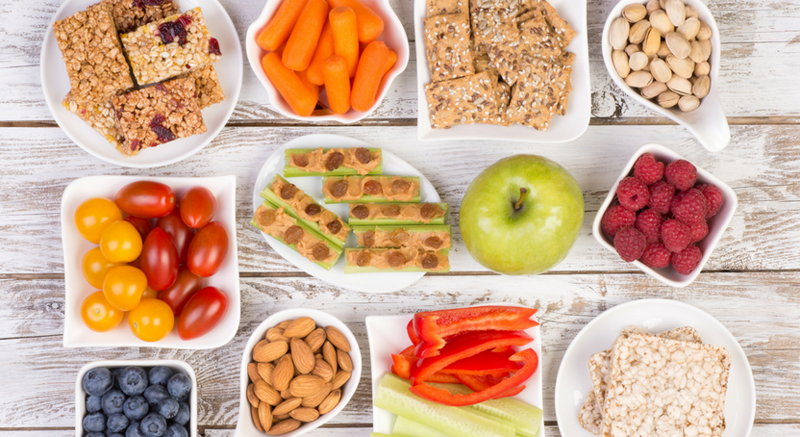 15 May

This Emergency Meal Kit Will Come To Your Rescue!

To help keep your weight loss efforts on track, consider creating an Emergency Meal Kit. Having a healthy meal or snack on hand — whether traveling, at the office, or even at home — can keep you on track when junk food or excessive hunger might otherwise derail your efforts.

Here are some suggestions for a kit that can be stored in your desk or car:

Water: Keeping water within reach wherever you go. Drinking water will keep you hydrated, your stomach feeling full and flushes fats out of your system as well as increasing your metabolism. Instead of soft drinks or powdered drink mixes that are loaded with chemicals and sugar, I suggest is adding the juice of half a lemon to 32 ounces of water with a sprinkle of SteviaSweet Pure Stevia Powder. Aside from being less than 2 carbs, you will get the health benefits that the stevia provides along with the vitamin C and electrolytes that lemon have. You can substitute limes for lemons if you get bored and break the routine even more by adding a little unsweetened cranberry juice. Click here to order stevia powder.

Protein Bars: To be used only in emergencies, and be careful to read the labels. Many "nutritional" bars are nothing more than candy bars in deceptive packaging. Even the best tend to be calorie-dense; stay away from the ones with high sugar or fat content.

Dehydrated Vegetables: They keep for a long time, they're tasty, and they're high in fiber so they fill you up. This is a better option than dried fruits that have a lot sugar.

Nuts: Make sure they're raw or dry-roasted, unsalted, and without added sugar. Eating just a small amount, the protein will help sustain you until your next meal.

Fresh Fruit, Vegetables, Low-Fat Yogurt, and Other Perishables: Store them in a thermal lunch bag when a refrigerator is not available.

The first step to staying on track with weight loss is planning. Stock up, assemble a few foods into an Emergency Meal Kit, and you'll be ready anytime an emergency meal is needed.

Thank all of you for your patronage.

Have an excellent day.

Thom King
President
Steviva Brands, Inc.