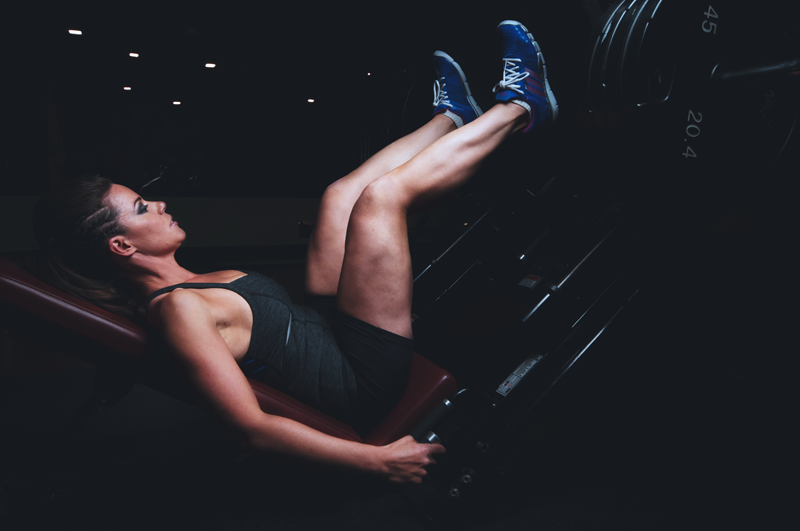 15 May

Don't Be A Gelatin Skeleton

"How weight training increases your metabolism"

Weight training is anaerobic and therefore burns carbohydrates (sugar). Cardiovascular exercises such as jogging, cycling, step classes, or stair climbing are aerobic and therefore burn fat. So it seems logical to focus on aerobic training for fat loss. However, something interesting happens "beneath the surface" when you lift weights. Weight training increases your lean body mass – aerobic training does not. Low calorie dieting and aerobic training without weight lifting can make you lose muscle – in fact, it can actually make you fatter! If you lose lean body mass, your metabolism slows down, and this makes it easier to gain fat. If you increase your lean body mass, you increase your metabolic rate. And the faster your metabolism is, the more fat you'll burn all day long – even while you're sleeping! This explains why bodybuilders, who have extremely high muscle to fat ratios, can stay lean year round without doing much aerobic work.

The best you can hope for from diet and aerobics alone is to become a "skinny fat person" or as my trainer puts it… a "gelatin skeleton".You may lose weight from diet and aerobics, but much of it will be muscle, your fat to muscle ratio will plummet and you will take on a "soft" appearance. It is not uncommon for a woman 5 feet 4 inches tall to weigh 125 pounds and yet have 25-30% body fat. According to the Metropolitan Life Height and Weight Tables, 125 pounds is ideal for a medium-framed 5' 4″ female, but 25-30% body fat is extremely poor for anyone! Without the weight training, you will never optimize your muscle to fat ratio and you will always struggle to keep fat off permanently.

Have an excellent day.

Thom King
President
Steviva Brands, Inc.